Transforming a farm field into distance and sprint tracks
  In this section of the site we will see the processes involved in this transformation. The first image shows the field on 7th July just over a month before the games when none of the preparations have started.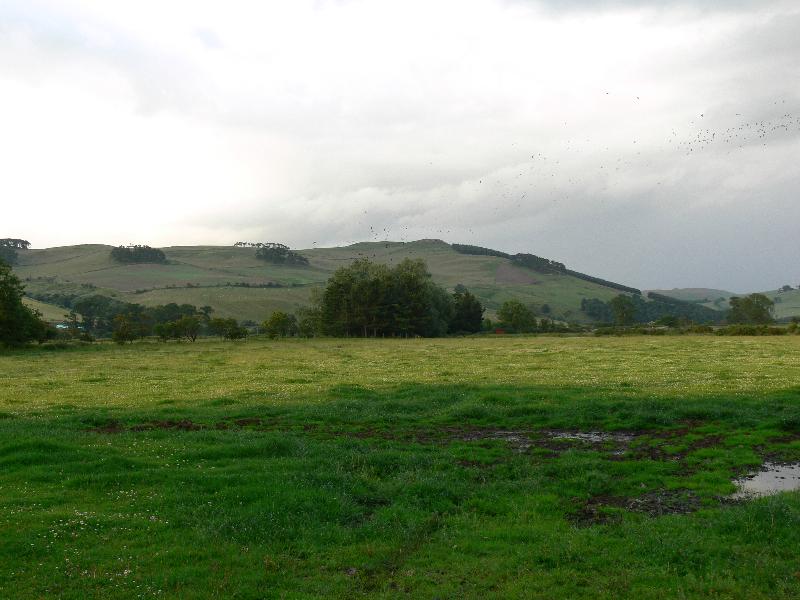 In the following weeks the grass is cut twice in preparation for the next stage.
On the 24th July several committee members and helpers carry out the next task in the preparation which is to find the track.
For some years the track layout has been marked with wooden pegs buried in the ground which were located each year using garden forks which in some years took some time because during the year between the games the tops of the pegs would be covered over again by grass.  In recent years the finding of the pegs has become easier using a metal detector to locate washers nailed onto the tops of the pegs.

We think weve found one!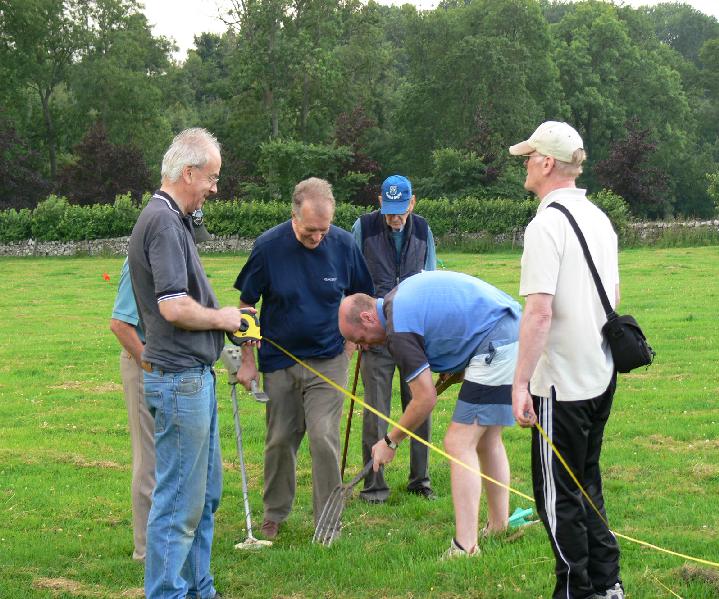 Yes we have.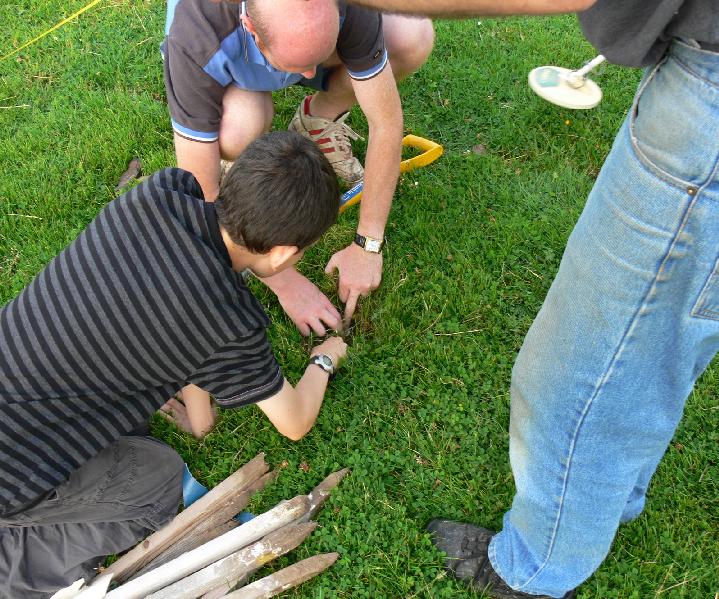 Once the sprint and distance track have been found and marked by flags both are cut again before the outer ring of posts are put in by the traditional hole pinch and big hammer.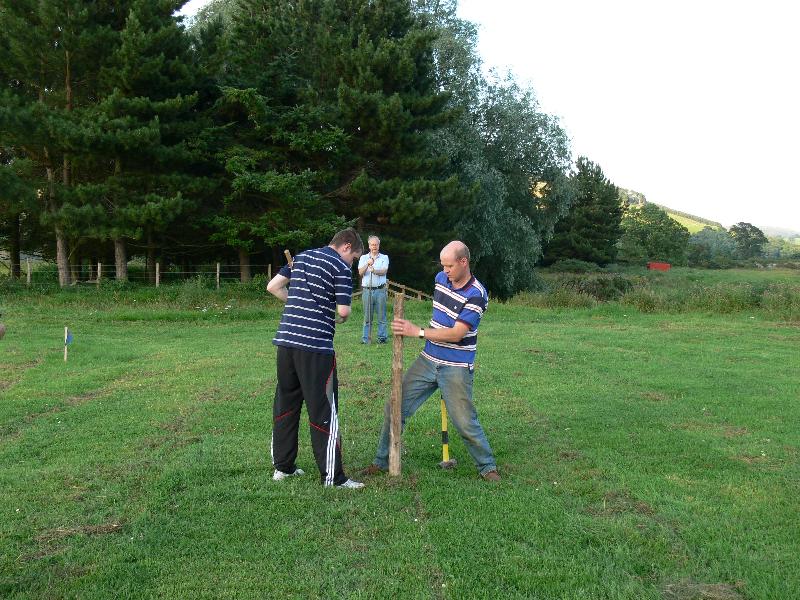 Due to other commitments in the week prior to the games it was not possible to get photo's of the continuing work of preparing the tracks using a ride-on mower and vibrating roller to take out the bumps and dips.These processes were followed by the marking on Thursday  and finally on the Saturday morning tents, boundary ropes and all signage, then in the afternoon the event itself.