It's that time again when the village gears up for the annual Festival Week.  The first event on the Calendar took place on Sunday the 19th July when the new Games Queen was sashed at Morebattle Church.  The 2008 Queen Jennifer Cessford who must be thanked for the enthusiasm shown whilst attending the various events during the year handed over the sash to this years Queen Silvie Henderson ready for the first event on Saturday the 1st August.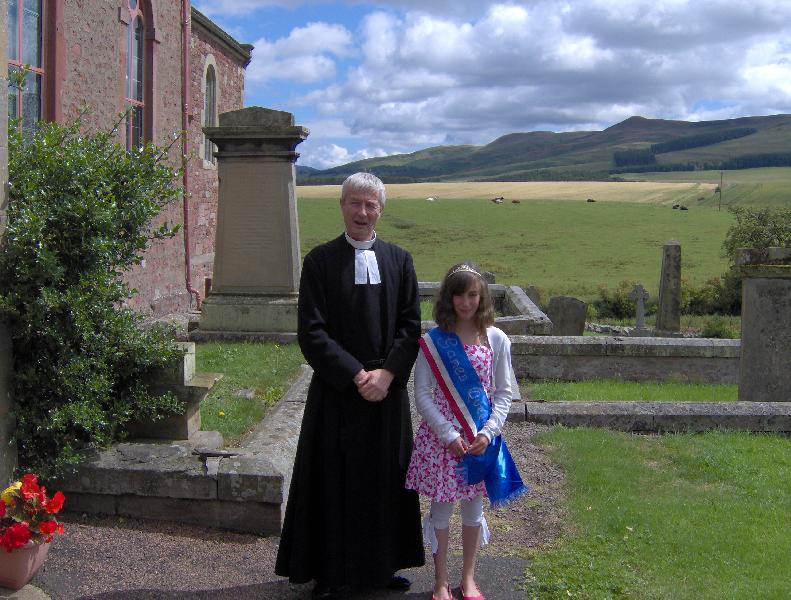 Festival Week 2009 Football Competition
After a damp showery morning the weather changed for the better on the afternoon of Saturday 1st August 2009.  This was the day for the Morebattle Festival Week Football Competition with over 30 players split between the 2 age groups of under 14 and 14 and over took place.  The younger age group gave an excellent display of good sportsmanship and football ability with the eventual winners in this age group being. Team Captain Toni DiLorenzo, Stuart Banks, Angus Thomson, Greg Cessford, Charlie Stewart, Liam Moriarty and Ryan Moriarty.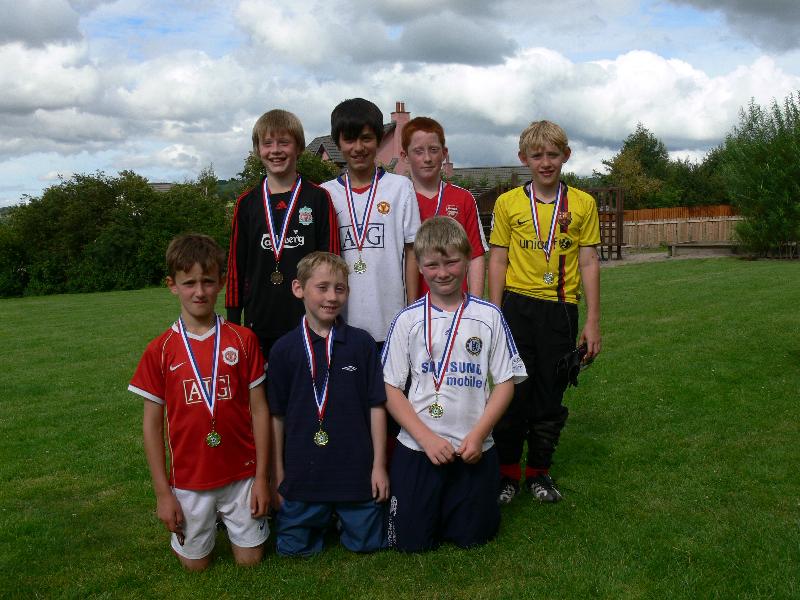 In the older age group there were some good individual and team performances with the eventual winners Team Captain Carlo DiLorenzo Jean de Bolle, James Gray, Joe O'Mara and Liam Burke.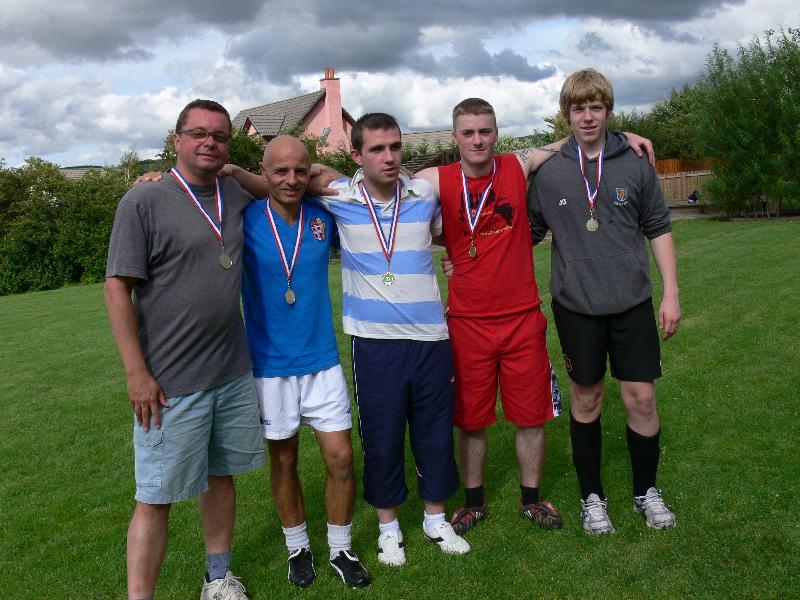 We would like to thank all those who came along and took part and those who came to support this second event on the Festival week calendar.
Photo's from this years festival week are now on a seperate page called Photo Galleries

Fancy Dress Results
Age or Group
Ist
2nd
3rd
7 and under
Finn McEwan
John Girvin
Angus Bryce
8 to 16 yrs
Angus Johnston
Joseph Mallen
Phoebe Donaldson
Childrens Group
Thomsons &
Mallens
Charlie Stewart & Stuart Banks and
Angus Thomson
Archie & Angus Barbour
Individule Adults
Louise Bryce
Liz Hay
Helen Cessford
Mixed Groups
Whitton Families
Jackson Family
Jenifer Watson & Carmen Falla