1994 Onwards
The Prize money was greatly increased for the Centenary Year 1994 and a tug-of-war was introduced. The winning team receiving a keg of beer. The Margaret Currie Memorial Trophy was donated for the best performance on the day at the Games to be competed for annually. A celebration meal was held after the games in the Templehall Hotel. All officials, sponsors, committee, helpers were invited to attend. A special birthday cake was cut by the Games Queen – Denise Mabon and a toast was made to the future of the Games by The evening concluded as always with the traditional games dance in the village hall.
Prior to the above the celebrations started week leading up to the games with Family Day, sports and games, barbecue, treasure hunt, fancy dress parade and street party and it was decided to continue with these events each year thus starting the Morebattle Games Festival Week (see Festival Week). Special commemorate ties and tee shirts were produced and a video was made of the Fancy Dress Parade on the Friday and all the events on the Games Day.
OSSIE SWORD – HANDICAPPER AND COMMITTEE MEMBER
A very dear friend of Morebattle Games sadly passed away and it was Ossie's wish that his ashes be scattered on Morebattle Games field. On Saturday 130′ August 1994 at 1 lam a service was held at the finish line of the sprint and Ossie's ashes was scattered. The Sword Family presented a Challenge Cup for the 400 metre race and sponsor this event annually in Ossie's memory.
1996
The wideopen hill race was introduced to the programme. Route leaves Morebattle Tofts Games field runs along the river banks joins farm tracks for approx. 0.75 mile then ascends through grass land along northern edge of grubbit law before ascending to peak of wideopen hill approx. 1200 ft elevation, return by same route, Senior, Ladies and Junior races now starting at 1.30pm at beginning of games.
1998
Tug-of-war dropped from programme.
2001
Foot and mouth –open events and hill race cancelled. Confined events held at Morebattle School.
2005
Air Display by RAF Strike Command and Solo Hawk 100 Squadron.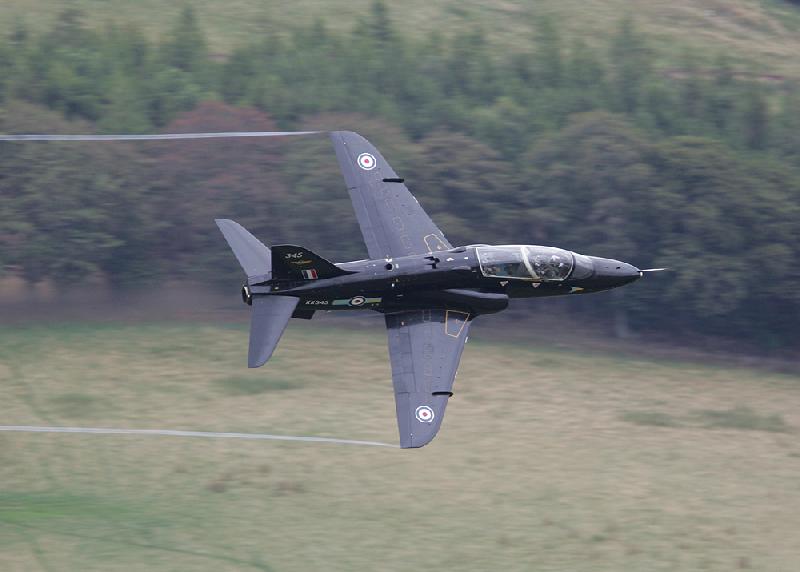 photo's supplied By Ron Richardson
http://www.ronaldrichardsonphotography.co.uk
2006
Air Display by RAF – Youths 200 metre race introduced to programme. Morebattle Games joined Borders Athletics as a founder member. All races on the programme was sponsored by local farmers and business's (see sponsor list).
2007
Air Display RAF Tucano 2007 by Flight Lieutenant Bobby Moore. Eddie Young became our I" President after 30 years as joint Secretary/Treasurer with J. Mabon. J. Mabon continues as Secretary/Treasurer. Foot and Mouth scare resulted in the use of disinfectant at the gate and the hill race was cancelled.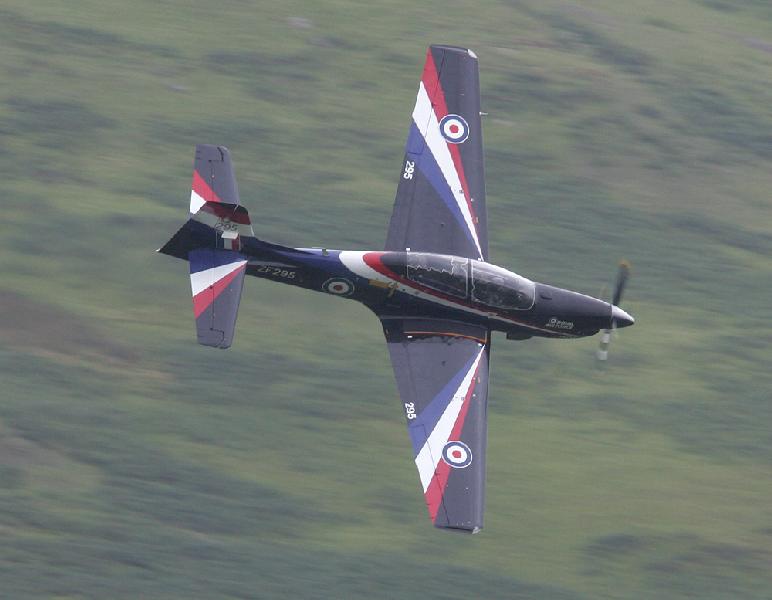 2008
The 200 metre and 400 metre races were replaced with a lap race. The youths 200 metre race was replaced with a lap race. The youths 90 metre's was split into 2 races – one for front markers and one for back markers.
2009
Good weather and a large attendance made for a fine afternoons running.  The Hill Race and track events were well supported.  A brilliant air display by the RAF's Battle Of Britain Memorial Flight consisting of the Lancaster Bomber, Hurricane and Spitfire fighters gave an exellent fifteen minute display which was enjoyed by the large crowd.
2010
Another succesful games with a good crowd and some good running.  The Games were boosted this year with the sponsorship of new bibs and other equipment by Vattenfall Windpower Company.  The Eddie and Ellen Young Cup was also presented this year for the 800 mtres handicap open to be competed for annually.  There is now a cup for every race and the trophy table is now very impressive.
2011
This year the youths Lap Race was split into two races – Juniors 8-12 years and Youths 13-16 years.  This brings it in line with the 90 metres and resulted in a large entry with some good displays.  A new cup was presented for the extra race  –  The Ross Brown Perpetual Challenge Cup.  We are most grateful to our sponsors and once again Vattenfall Windpower Company for their generous help with our running costs and also for providing for the 2nd year a cycle track for children to enjoy as an added attraction.  The weather was kind to us and a large crowd supported the good entry of runners.
2012
President Eddie Young past away end of 2011.  Eddie was a long serving member of Morebattle Games and done so much for the Games and will be sadly missed.  A minutes silence was held before the 110 metre final which was re-named the Eddie Young 110 metre handicap. (see obituary)
After a very wet summer we were again lucky with the weather.  We had a very good entry of runners especially Juniors and Youths resulting in a large crowd supporting a good afternoon's sport.  Thanks again to Vattenfall Wind Power Company for supplying the cycle track which is very popular and also for supporting the Games.  They also ran a free raffle for a Mountain Bike and the winner was Ian McFadyen, Linton Downs, Morebattle.
2013
Another large crowd enjoyed good weather and a good afternoons athletics. A Timing Clock was introduced for the Hill Race giving times for every runner adding to the interest in this event. A new section on our web site was set up dedicated to the Hill Race and times will be listed in this section.
An up to date photo of the committee was taken on this our 120th year,
( see contact us, record of Secretary's and President's)
2014
Once again we were blessed with good weather and a large crowd enjoyed some good racing.  The 90 metres Juniors & Youths changed to front markers (Juniors) and back markers (Youths) and after the cross-ties both groups then merged for a Championship final.
2016
Another successful meeting with good athletics and close finishes entertaining a large crowd.Confined entries were very disappointing especially the childrens but those that did take part ran well
2017
After a very wet morning we were blest with a nice afternoon resulting in a good crowd and some great performances from the athletes.
A new programme of events was introduced, Hill Races and 3200 Metre were dropped from the programme due to lack of entries.  Lap Races were dropped and 200 Metre and 400 Metre races were re-introduced for both Seniors and Youths which were well supported.
The Final of the 110 Metres was so close it took the photo-finish system to bring about the result after a long consultation by the judges.
The Games concluded with Dylan Ali, Hawick receiving the Best Performance Cup for his magnificent run in the 400 Metres.
2018
Another great day of running with some close finishes, weather was kind to us after a bad forecast earlier in the week.   A very successful meeting was finished with a presentation from Border Athletics to Don and Margaret Campbell, handicapper, for all their help over the last nineteen years and good wishes for the future.