Welcome to the Morebattle Games Website
Morebattle Games takes place annually on the 2nd Saturday in August each year when a dedicated team of committee members convert a farm field into a professional running event.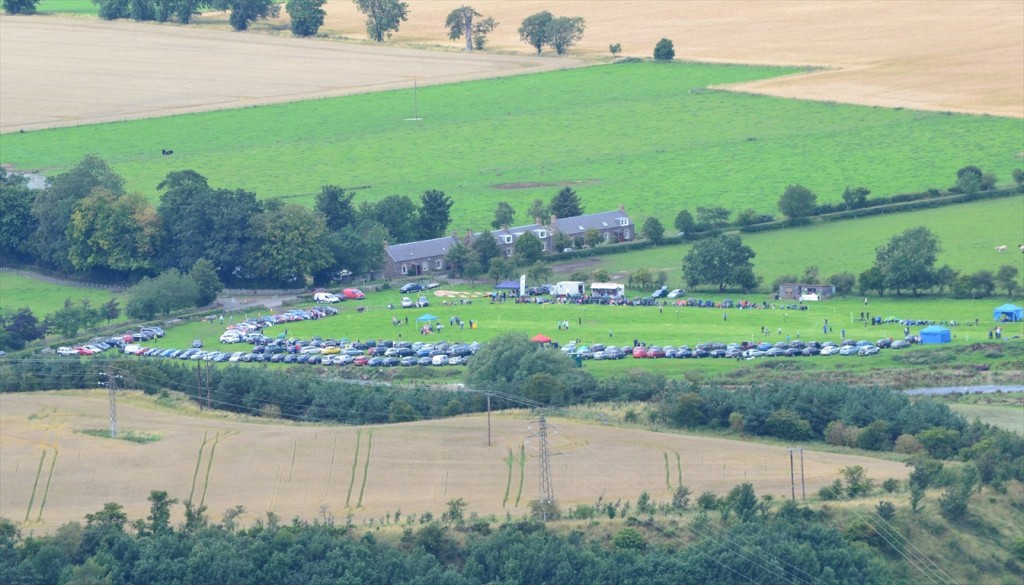 The games comprise both Confined and Open events and a Hill Race with events commencing at 1:30pmThe first event is the Hill race which follows a planned route to the top of Wideopen Hill at a height of 1200ft and returns by the same route to the games field.Whilst the Hill Race is in progress there a several races which are classified as Confined Events which are open to the people born or live within the parishes of Morebattle, Eckford, Linton ,Yetholm and Hownam.Open events run under Border Athletics rules commence at approximately 2 o'clock. In the last few years there has been a flying display provided by the RAF Strike Command Solo Hawk Air Display and the RAF Tucana Display. In 2009 we had a display by the Battle of Britain Memorial Flight, unfortunately there will be no flying displays in the foreseeable future.